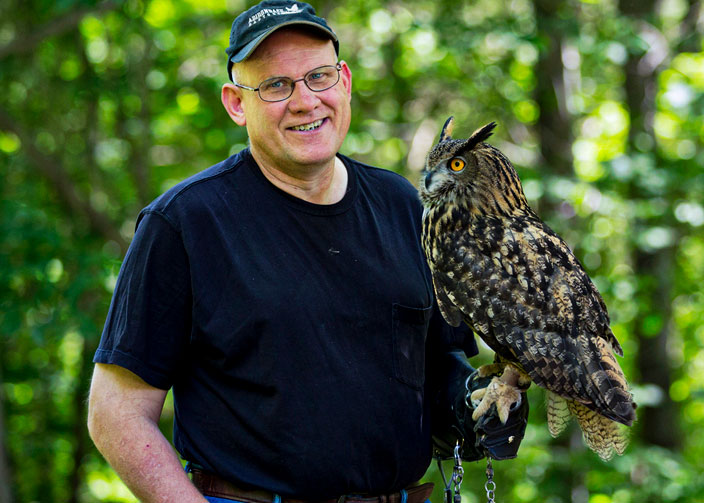 He is the sole owner of the company, Adirondack Raptors Inc. and was a public school educator for 27 years and a wildlife rehabilitator. He is now an Adjunct Professor at Paul Smiths College, a master falconer, a master raptor bander, and author of the Adventures with Stoney series.
He trained under the tutelage of Drs. Frederick and Frances Hamerstrom (graduate students of Aldo Leopold and world renowned biologists) in the early 1980s at the University of Wisconsin at Stevens Point. He was the 2019 recipient of the St. Lawrence Academy Medal.
The medal is awarded annually to a SUNY Potsdam alumnus who has distinguished himself/herself by producing exceptional contributions in the field of education. He uses personal adventures from his past to create the Adventures with Stoney series.